Uneasy Arab states in Persian Gulf watch US-Iran overtures from sidelines
In Bahrain where the Western-backed government accused Iran of encouraging a Shiite-led uprising since 2011 a court Sunday sentenced 50 people to prison sentences ranging from five to 15 years on charges that include spying for Iran. "Arab countries in the region are watching the talks between Iran and the U.S. with concern in their hearts," said Mahdi Motaharnia, a professor of international politics in Qom Azad University in Iran. "They fear that many concessions they were receiving from the West because of tensions between Iran and the U.S. could be in jeopardy." Clearly, the overall U.S. ties with the Gulf are too extensive and strategic to suffer any major blows. The Pentagon's footholds include air bases, thousands of ground troops in Kuwait and the U.S. Navy's 5th Fleet in Bahrain. Gulf nations spend billions on the latest U.S. weapons. It's more about the Gulf perceptions that Washington's policies are no longer closely overlaid with their own, said Sami al-Faraj, director of the Kuwait Center for Strategic Studies and a security adviser to the six-nation Gulf Cooperation Council.
"Our leaders agree on those objectives. The main objective is to prevent Iran from obtaining a nuclear weapon." It's likely Netanyahu will press Obama not to be too trusting of Iran, whose new president delivered a conciliatory speech at the United Nations and declared his readiness for new negotiations with the West. Rouhani also said his country was not seeking – nor could it produce – a nuclear weapon. That does not square with Israel's position. Netanyahu was expected to bring intelligence with him to Washington that Iran was on the cusp of achieving the ability to produce a nuclear weapon. He has previously argued for action to block Iran from acquiring the tools to reach that threshold. Zarif, a former nuclear negotiator for Iran, scoffed and said Israeli leaders have been warning that Tehran is months away from having a nuclear weapon since 1991, and those fears have never been realized. "We're not six months, six years, 60 years away from nuclear weapons. We don't want nuclear weapons. We believe nuclear weapons are detrimental to our security," he said. Iran has offered to open its nuclear facilities to international inspectors as part of broad negotiations with the United States but has insisted its nuclear program is its right and is for peaceful purposes only. Eytan Gilboa, an expert on U.S.-Israel relations at Israel's Bar-Ilan University, predicted a "very difficult conversation" between Obama and Netanyahu on Monday.
"Constitution of the United States is worthy of protecting", said Rep. Tipton
continues to reap the benefits of a supply-driven energy sector (cheap fuel in house, increasing export capacity, etc.) and the global economy re-gains momentum, prospects for oil and gas extraction will remain positive. Employment Services (5613). Expansion in employment services primarily reflects trends in temporary employment, which is a leading indicator of total employment. During economic downturns, firms tend to reduce their temporary workforce and lessexpensive payroll before considering cutting full-time jobs. In times of economic expansion, faster temporary job creation preludes better conditions in the labor market. The ongoing recovery period started with a strong temporary job growth, a result of the severe contraction during the recession and subsequent rebound afterwards. However, the rate has stabilized recently at around 6%, consistent with a better economic environment. Employment placement agencies, executive search services and professional employer organizations will experience growth as the unemployment rate increases the competition for available jobs and some industries continue to experience shortages of skilled workers. Management & Technical Consulting Services (5416), Computer Systems Design & Related Services (5415). Both industries benefit from healthy corporate profits and ongoing investments in equipment and software. These trends will be reinforced by better economic conditions and ongoing technological progress. Going forward, U.S. firms are expected to continue investing in productivity enhancers in order to remain competitive in the global economy. Bottom Line Our ranking of industries based on employment growth confirms that industries that are positively driven by a combination of demographic trends, global demand and innovation are most likely to experience above average growth in the following years (table 2).
United States: The top 10 industries by employment growth
The Articles of Confederation failed for a number of reasons. Among those reasonswere,the inability ofthe national government to tax, regulate interstate and foreign commerce, and provide for central leadership. One major event that signaled the failings of the Articles was Shays Rebellion,an armed uprisingthat took place in Massachusettsin 1786 and 1787.Daniel Shay, a Revolutionary War veteran and Massachusetts farmer was being forced into foreclosure on his farm as the state raised taxes and interest rates to cover its war debt. Shay and fellow protesters shut down county courts to stop the judicial hearings for tax and debt collection.The governments inability to deal with the issues leading up to the rebellion signaled a break down in order and signaled that a new structure was needed. The countrywas becomingungovernable. Today, 226 years laterAmericans faceyetanother threatened shutdown of the governmentbut this time theres a difference. Shays Rebellion was an uprising led by a small band of citizens against the established order, the government. Today, the anticipated shutdown is being led by a small band of elected officials who are more focused on their narrow political ideology than operating in the best interest of the American people.They are also willing to misrepresent the facts and lie totheAmerican people to make their case.Congress unwillingness to work with the Executive Branch and its inability to pass legislation is a clear indication that once again, the country is becoming ungovernable. Conservative Republicans in the House of Representatives have passed a bill linking the continued funding of the government to the unrelated defunding of the Affordable Care Act (ACA). Senator Ted Cruz (R-TX) is the posterboy for the conservative opposition to the ACA. He has called the ACAa glitch-riddled healthcare takeover that is killing jobs, wages, and health-care benefits all across the nation.Its not a takeover of health-care; its a change to health insurance which provides greater access to care for the previously uninsured.Why are Republicans opposed toexpanding healthcare to more Americansand willing to shut down the government in order to prevent it? According to fact checking by USA Today , Cruzs diatribe on the Senate floor was filled with outright lies.For example,Cruz falsely claimed that the spouses of 15,000 UPS employees will be left without health insurance and forced into an exchange with no employer subsidy. UPS is dropping coverage for spouses only if they can get insurance with their own employer.Cruz also cited an outdated quote from Mark Zandi, chief economist of Moodys Analytics, to back up his claim that Obamacare is slowing job growth. Zandi told us the slowdown in job growth at small businesses is no longer the case. Even Senator John McCain (R-AZ) took issue with Cruz. He called it extended oratory and took issue withCruzsreference to Nazi Germany.
The Un-United United States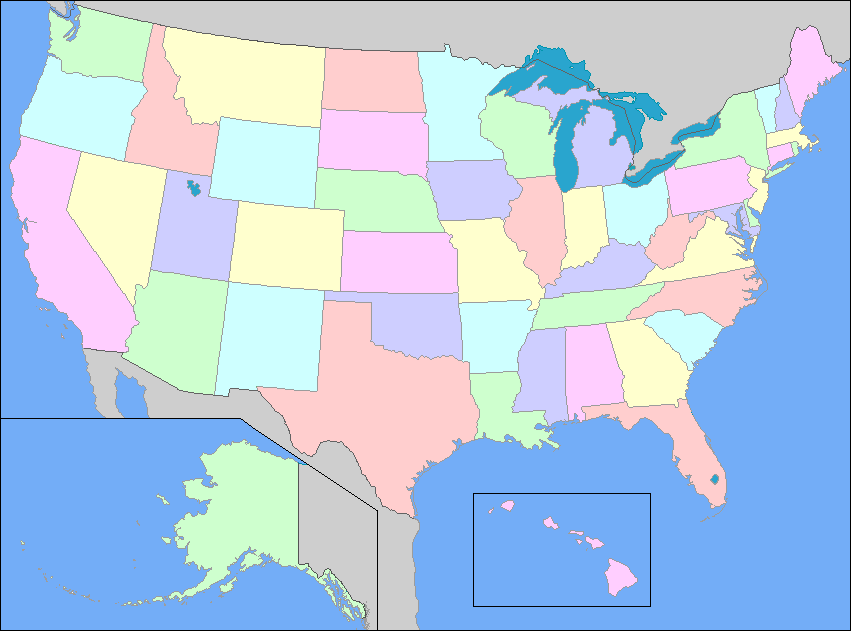 Tipton Article Views306 Filed Under: Law , News | Posted: 09/29/2013 at 10:36AM Comments | Region: Colorado | United States Unfortunately, the administration has unilaterally decided to try and obligate citizens of the United States to the UNs mandates when it comes to the small arms treaty affecting the Second Amendment rights of every American, said Rep. Tipton. On September 27, 2013 Rep. Scott Tipton of Colorado asked for and was granted permission to address the United States House of Representatives for one minute regarding an issue affecting the Second Amendment rights of Americans. Mr. Speaker, I believe the sense of this Houseand certainly the American peopleis that the Constitution of the United States is worthy of protecting, and the rights that are afforded in that Constitution are worthy of protecting. Unfortunately, the administration has unilaterally decided to try and obligate citizens of the United States to the UNs mandates when it comes to the small arms treaty affecting the Second Amendment rights of every American. I believe that we should not be held accountable, we should not be held in submission to the whims of an unelected organization on the world stage, he said. The value of our Constitution, the value of our rights must be protected. We must urge the United States Senate to reject the treaty that Secretary Kerry has just signed. Stand up for the rights of Americans, stand up for the rights of Americans to be able to keep and bear arms, and protect the Second Amendment of the United States, said Rep. Tipton (source: Congressional Record ). Rep. Tipton serves on theHouse Committee on Small Business, Chairman of the Subcommittee on Agriculture, Energy and Trade, Subcommittee on Contracting and Workforce, House Committee on Natural Resources, Subcommittee on Water and Power, Subcommittee on Public Lands and Environmental Regulation, House Committee on Agriculture, Subcommittee on Conservation, Energy and Forestry. This is licensed under a Creative Commons Attribution 3.0 License .