The dramedy about the 1960s New York folk music scene, which was written and directed by Ethan Coen and Joel Coen, just enjoyed a weekend to remember: its New York premiere took place at Alice Tully Hall on Saturday night and was followed on Sunday night by "Another Day, Another Time," a star-studded charity concert celebrating the music of the film at The Town Hall on Sunday. The film will go into limited release on Dec. 6 and the concert will air on Showtime a week later. our editor recommends New York Film Fest: New Chief Explains 2013 Picks (Q&A) Llewyn Davis had its world premiere at May's Cannes Film Festival, where it was awarded the Grand Prix. It then resurfaced earlier this month at the Telluride Film Festival, where the Coens and executive music producer T-Bone Burnett — with whom they teamed on The Big Lebowski (1998), O Brother, Where Art Thou? (2000), The Ladykillers (2004) and now this film — received a special tribute. And, on Saturday evening, it arrived in Gotham, with almost all of the creative team responsible for it on hand to take a pre-screening bow: the Coens were joined by Burnett, associate produer/singer Marcus Mumford and stars Oscar Isaac, Carey Mulligan, John Goodman, Garrett Hedlund, Adam Driver and Alex Karpovsky, among others. (Justin Timberlake was unable to attend as he is on tour in London.) At the end of the film, the tough New York audience offered it a strong round of applause. PHOTOS: New York Film Festival 2013: 13 Movies to Know But the major fireworks were saved for Sunday evening's sold-out concert, a portion of the proceeds from which will benefit the National Recording Preservation Foundation. I'm told that the idea for it was initially raised by Burnett and the Coens — who previously put together a concert tour for O Brother — and that it was then quickly coordinated by the film's super-producer Scott Rudin, CBS Films co-president Terry Press, CBS president and CEO Leslie Moonves and Showtime chairman and CEO Matt Blank. Regardless, it's hard to imagine that any other "pseudo-event" could have done a better job at raising awareness of and sparking excitement about the upcoming film than this event, which sold out the 1,500-seat Town Hall venue in less than 12 minutes. (Among those in attendance were Zooey Deschanel, Jesse Eisenberg, John Gallagher, Jr., Bennett Miller, D.A. Pennebaker, Paul Rudd and Edgar Wright.) The three-and-a-half hour event, which was essentially emceed by a wise-cracking Goodman, featured performances of original songs that are heard in the film and of other tunes from the early sixties that inspired them, performed in an order that reflected the evolution of the folk genre. It boasted an eclectic but first-rate lineup of musical talents, ranging from sixties music icon Joan Baez to seventies music icon Patti Smith to "Justin Timberlake's understudy" Elvis Costello to numerous singing sensations of today, including Mumford, The Avett Brothers, Rhiannon Giddens of the Carolina Chocolate Drops, Lake Street Drive, Colin Meloy of The Decemberists, Lake Street Drive, The Milk Carton Kids, Conor Oberst, Punch Brothers, The Secret Sisters, Dave Rawlings Machine, Willie Watson, Gillian Welch, Jack White.
New York Jets vs. Tennessee Titans: Live Grades and Analysis for New York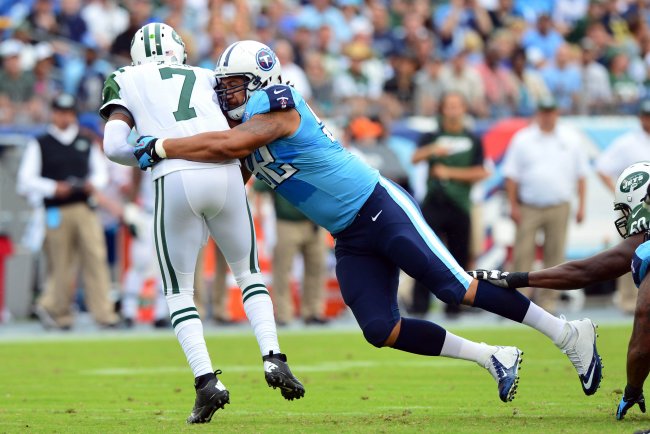 Oz British tourist Sian Green, who lost her lower leg due to an out-of-control taxi in New York last month, was reunited for the first time with good Samaritan plumber Dave Justino who saved her life. By Daniel Beekman / NEW YORK DAILY NEWS Monday, September 30, 2013, 1:26 AM Comment Dr. Oz Show From left, Dr. Mehmet Oz , Sian Green and heroic plumber David Justino reunite for the first time since Green was struck by a New York cab in August. First he saved her life and then he took her breath away. The brave British tourist whose foot was crushed by an out-of-control taxi in New York City last month was reunited for the first time with the good Samaritan plumber who saved her life. Sian Green hugged Dave Justino tight after the hero surprised her on The Dr. Oz Show. The emotional moment was taped Friday and will air Tuesday, but the Daily News got a sneak peek. I just, I, I, the appreciation and I just, oh, thank you, Green, 23, exclaimed after host Dr. Mehmet Oz brought Justino on stage. RELATED: BRITISH TOURIST WHOSE FOOT WAS SEVERED BY TAXI CAB STILL HOPES TO TOUR NEW YORK CITY Marcus Santos/New York Daily News Emergency workers rushed Green to Bellevue Hospital after a group of good Samaritans – that included Dr.
Victim of New York taxi crash gushes over hero plumber on 'Dr. Oz'
Expect this unit to continue to excel. Special Teams: Nick Folk and Ryan Quigley were both solid when called upon, but the Jets' special teams unit was horrific as a whole in the second half. Jeremy Kerley was blanketed on his pair of punt returns, while Titans running back Darius Reynaud brought a punt back 35 yards into Jets territory in the third quarter. Coaching: The coaching staff should be ashamed of themselves after that performance. New York committed an atrocious 10 penalties, lost the turnover battlewith four to Tennessee's zeroand failed to adjust accordingly to Tennessee's game plan. Marty Mornhinweg did the offense no favors in his play-calling. He leaned heavily on the passing attack, despite the fact that Geno Smith was being destroyed every time he stepped back in the pocket, and abandoned a successful rushing attack in the second half. Don McPeak-USA TODAY Sports First-Half Analysis for New York Pass Offense: Geno Smith's play continues to be a roller-coaster ride. The rookie was efficient, as he completed eight of 13 passes for 120 yards, but he committed three killer turnovers thathanded the Titans great field position. Tennessee scored 21 points off Smith's mistakes, which has beenthe difference in the game so far. Smith needs to make better decisions if the Jets are to compete in the second half. Run Offense: Bilal Powell has continued his terrific play from last week thus far. Powell carried the ball nine times for 51 yardsand an impressive 5.7 yards per rush. Powell did a great job fighting for extra yardage and finding holes against an underrated Tennessee front. New York's offensive line also did a nice job getting push up front. Pass Defense: The Jets' defense was continually burned by bad field position in the first half. The unit couldn't find a way to stop the versatile Jake Locker either. The secondary's coverage collapsed twice at the goal line, giving up two easy touchdown passes.