swap personnel to improve seamless collaboration. They also share Internet surveillance programs. The extensive and intimate relationship between CSEC and NSA dates back to the end of the Second World War when they joined with the signals intelligence agencies of Britain, Australia and New Zealand to create the Five Eyes alliance. The group was created with the explicit purpose of sharing signals intelligence with each member taking on a part of the globe and Canada assuming the major responsibilityfrom the perspective of Cold War-era capitalismof monitoring Russia. These relationships continue unabated. For instance, the US agency shares information on Canadians communications with Canadas national security apparatus in exchange for information that CSEC gathers on Americans. According to former Liberal Party MP Wayne Easter, who was Canadas Solicitor-General from 2002 to 2003, the cabinet minister responsible for CSIS and the RCMP, it was common for the NSA to pass on information about Canadians. At that time, Canadas allied security agencies would scan global intelligence signals and would be looking for key words on Canadians and theyd give it to the Canadian agencies, said Easter. Easters comments are confirmed in some of the Edward Snowden-leaked documents on the NSA spying tool xKeyscore, which show multiple show headers that readTOPSECRET/COMINT[Communications Intelligence]/REL[Relay]to USA, AUS, CAN, GBR, NZL.Since almost all Canadian internet traffic passes through the United Statesan email from Montreal or Toronto could pass through several American locations before being returned to CanadaCanadian communications are inevitably intercepteden masseby the NSA, which has no legal-constitutional restrictions on eavesdropping on Canadians. In response to direct questions on the subject, the Canadian government has systemically refused to deny that the NSA passes on information to Canadas national-security apparatus. As a further element of its collaboration with the Five Eyes alliance, CSEC was relied on in the project of spying on diplomats and officials during the 2009 London G20 meeting according to a report in the British newspaperThe Guardian, which was based on documents supplied by Snowden. The highly sensitive operation involved the penetration of delegates smartphones to monitor their email messages and calls. This operation would be far from the first time that CSEC has spied on supposed allies. In the mid-1990s a former linguist for the organization, Jane Shorten, explained that since 1990 Canada had spied on Japan and South Korea for economic reasons. During this period, CSEC is also known to have monitored the Mexican government regarding the negotiation and ratification of the 1992 North American Free Trade Agreement between Canada, Mexico, and the United States.
LexisNexis Leadership Summit Charts Course for Changing Face of Canada's "Legal Ecosystem"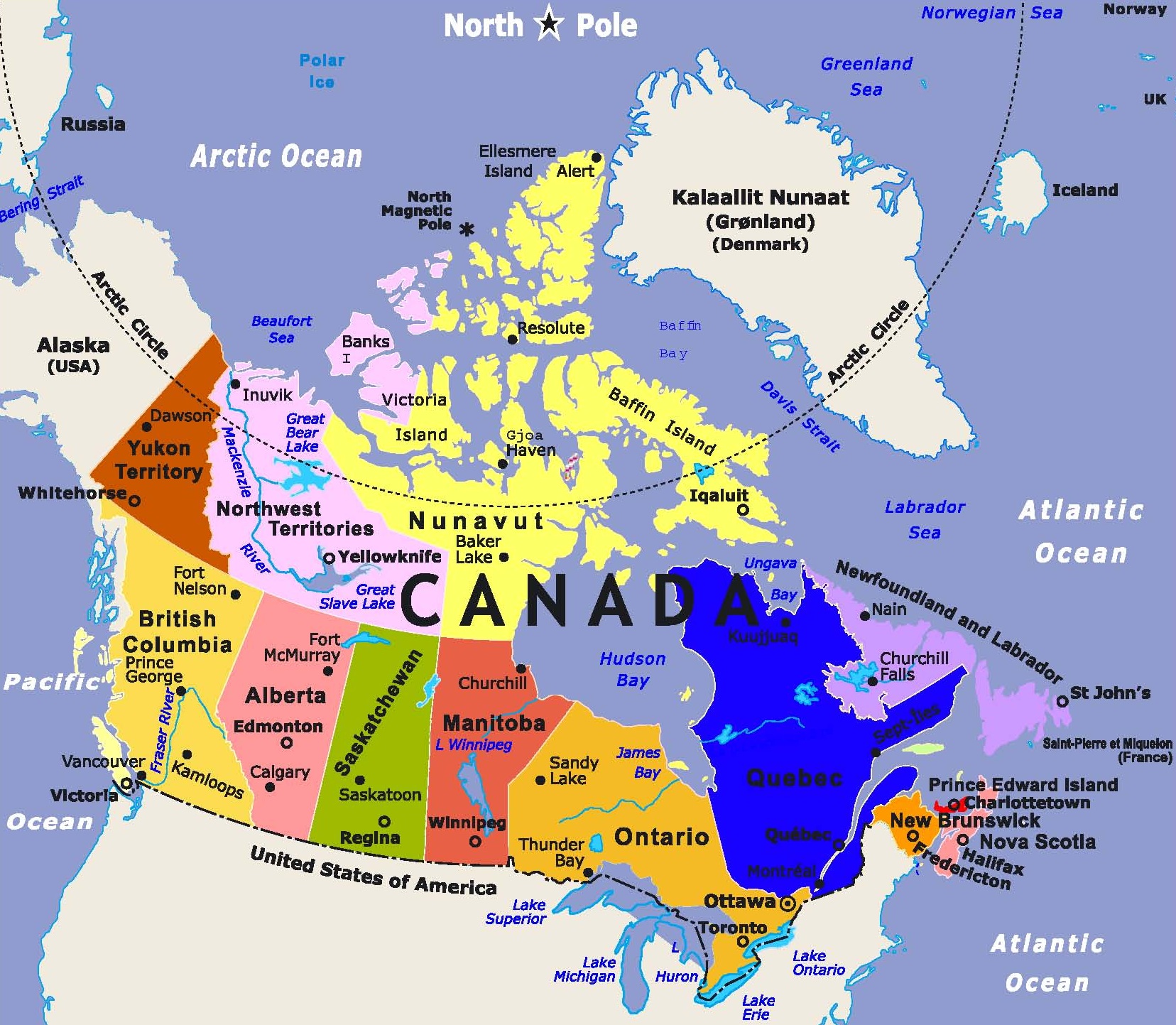 That makes Ottawas failure on Wednesday to go the next step, join our key ally and 17 other countries, and formally sign on all the more regrettable. The Conservatives concern that the treaty may infringe on private gun ownership has been dismissed by Washington and laughed to scorn by arms experts. The Arms Trade Treaty, which covers everything from warships, combat aircraft and heavy artillery to assault rifles, is about naming and shaming governments that sell weapons to dictators, warlords and criminals. Its not about putting Alberta gun shops out of business. It requires countries like Canada, a modest arms exporter, to be a little choosier about their customers, and a little more open about sales. Exporters will have to carry out risk assessments to ensure that any given sale doesnt break a UN arms embargo, or enable war crimes, genocide, terrorism, piracy, attacks on civilians and other grave breaches of the Geneva Conventions. They will also have to report publicly on sales. The aim is to curb the uncontrolled flow of weapons and munitions to violent regimes, gunrunners, terrorists, organized crime and other bad actors. No one suggests that a UN treaty will prevent all future Syria-style conflicts. What it will do is ratchet up the pressure on the biggest arms exporters to honour UN arms embargoes, refrain from feeding the flames of major conflicts, and try to ensure that weapons dont fall into bad hands. For the law-and-order Tories, that should be a no-brainer. We value respectful and thoughtful discussion.
Canada should sign UN Arms Trade Treaty: Editorial
While there is increased focus on the cost and efficiency of legal services, the overall system adapts using proven technology and processes. Even with the cost constraints, the law societies work successfully with the court system to improve the affordable access to justice. For corporate clients, their increasing sophistication and bargaining power are keeping law firms on their toes, and the winning service providers create a lean and flexible work environment that attracts top talent and delivers the best value to the marketplace. Scenario 2: "Open Season" – Globalization and new technologies have opened the door to unexpected competitors that disrupt the legal system. Leveraging law society regulations that allow third-party legal services, professional services firms previously offering accounting and consulting services now offer legal services as part of their end-to-end offer, while tech-savvy boutique law firms are delivering legal services in novel, low-cost ways. Clients are reaping the benefits of more choice and better access while law societies, the judiciary and law schools reorganize to better address the new entrants. Traditional firms have made drastic changes to survive. The winners take risks and create innovative practice models that change the way lawyers value themselves and their firms. Scenario 3: "Patchwork Reform" – To address the public outcry for affordable access to justice, governments from across Canada intervene in the regulation of the legal system. Public funding has modernized the court system and increased legal aid, and the new regulations triggered the launch of a broad range of lower-cost legal services enabled by innovative and efficient uses of technology. While the law societies have lost some independence, the legal community consensus is that government reforms and funding have helped inform the public and demystify legal services. The winning law firms have restructured to better service more market segments, and offer more flexible career choices. Clients benefit from the structured choices and prices available in this more controlled environment. Scenario 4: "Breakaway" – By creatively embracing technology, the Canadian legal system is better, faster and cheaper.
Canada PM Won't Accept US Rejection of Keystone XL
"We haven't had that but if we were to get that it won't be final. This won't be final until it's approved and we will keep pushing forward." Harper, who made the remarks at a Canadian American Business Council event, said he's been in regular contact with President Barack Obama. Harper said it will create 40,000 jobs in the U.S. "The logic behind this project is simply overwhelming," the prime minister said. Harper said politics has cast doubt on whether the pipeline will be approved but said he's optimistic it will be approved. "Ultimately, over time, bad politics make bad policy," he said. "The president has always assured me that he will a make decision that's in what he believes is in the best interests of the United States based on the facts. I think the facts are clear." The Obama administration is considering whether to approve the pipeline, which would carry 800,000 barrels of oil a day from Alberta across six U.S. states to the Texas Gulf Coast. A decision late this year or early next year. Republicans, and business and labor groups, have urged the Obama administration to approve the pipeline as a source of much-needed jobs and a step toward North American energy independence. Environmental groups have been pressuring President Barack Obama to reject the pipeline, saying it would carry "dirty oil" that contributes to global warming. They also worry about a spill. Obama's initial rejection of the pipeline last year went over badly in Canada, which relies on the U.S.